Important COVID Information: The following precautions have been and continue to be taken to prevent the spread of COVID 19 in our office:
None of our staff will come to work if they or someone with whom they live is sick with any type of illness.
If any of our staff has been exposed to COVID-19, they will not come to work for the appropriate amount of time and will get tested for the virus before returning to work.
Our office screens all patients on the phone by asking about:
Have they been participating in large group activities
Do they know of any potential exposure to COVID-19 or to someone who has tested positive
Do they have anyone living with them who is sick with any illness
Does the patient have any signs of illness of any kind (extreme fatigue, fever, nausea, respiratory symptoms, etc.)
Patients who answer yes to any of the above questions are asked to wait to schedule an appointment until a time that is considered safe to prevent potential exposure of the virus to others in our office.
When visiting our office:
Patients are required to wear a mask when in our office at all times
All of our staff are required to wear a mask in our office at all times
All surfaces in our exam rooms are wiped down before each patient is seen
Frequent hand washing is performed throughout the work day
No more than 2 people are allowed in the exam room or the PT office at a time
No family member or significant other is allowed in the office with our patients
Thank you for entrusting us with your physical therapy needs. One of our main priorities is to provide a setting that is comfortable to you. Our goal for your first visit is for you to leave with a sense of hope and optimism about your condition and the plan of care that we establish with you.
Our therapists are thoroughly trained with over 25 years of experience, capable of providing the service and care that you need.
Our patients are referred from health care providers from all over Georgia, the Mayo Clinic in Florida, and from specialists in other states. We also have a large percentage of patients who refer themselves after finding us on the internet.
Treatment always combines education about the condition, manual therapy, exercises, and home program instruction.
One patient is seen at a time in a private room rather than an open setting. Our facility has a strong focus on patient privacy and professionalism.
We look forward to having you as a client.
Forms
Get New Patient Forms
Find Us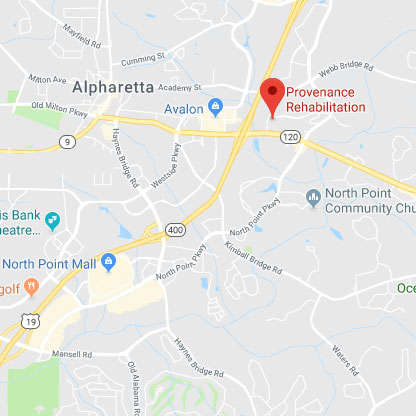 Have a question or need an appointment? Contact Us